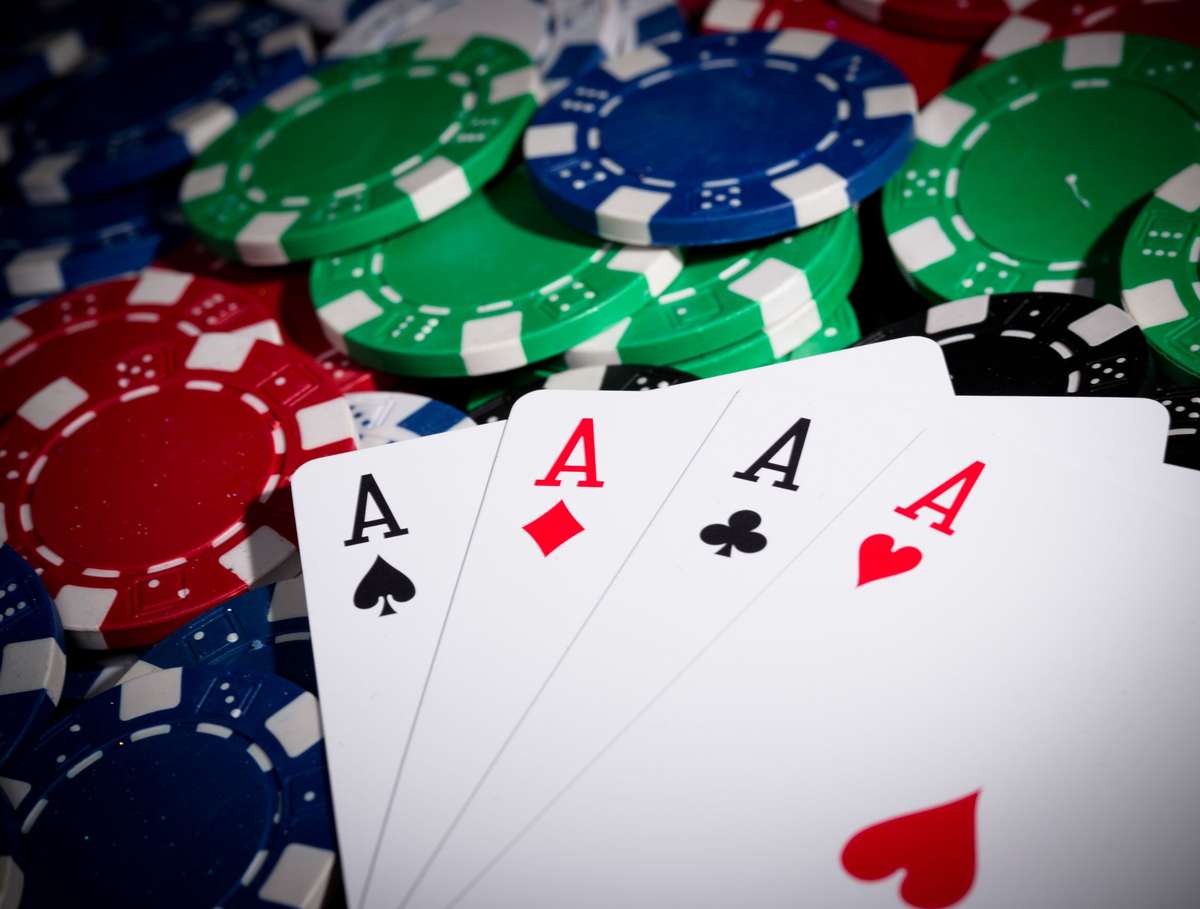 PROMOTIONS & EVENTS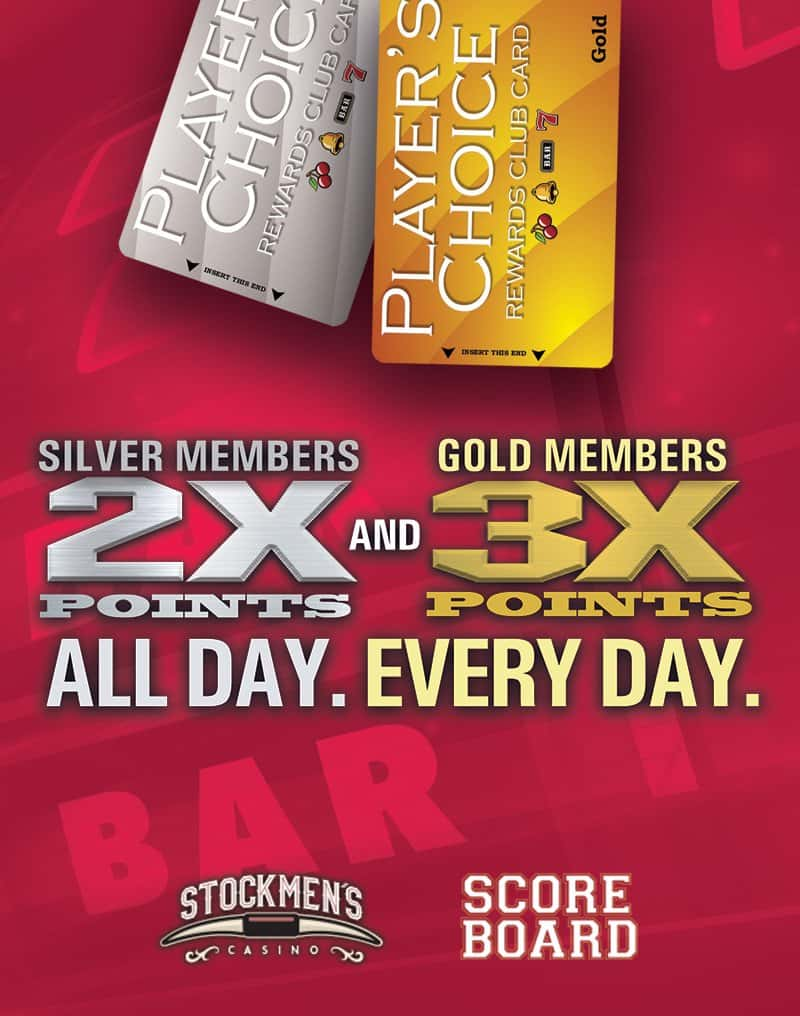 POINT MULTIPLIERS
ALL DAY, EVERY DAY
Silver Members = 2X Points
Gold Members = 3X Points
Play and jump up faster than ever before!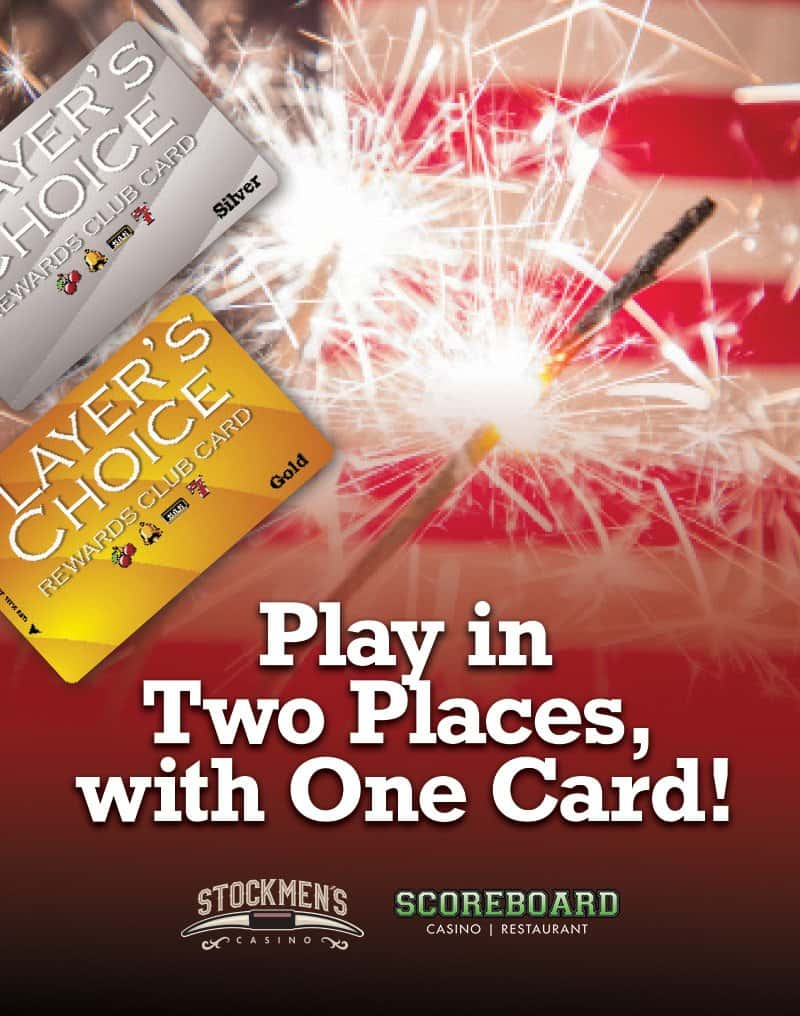 TWO PLACES, ONE CARD!
AT STOCKMEN'S AND SCOREBOARD
Now, you can use the same Player's Card at Stockmen's and Scoreboard. Use it and earn more points at both Casinos.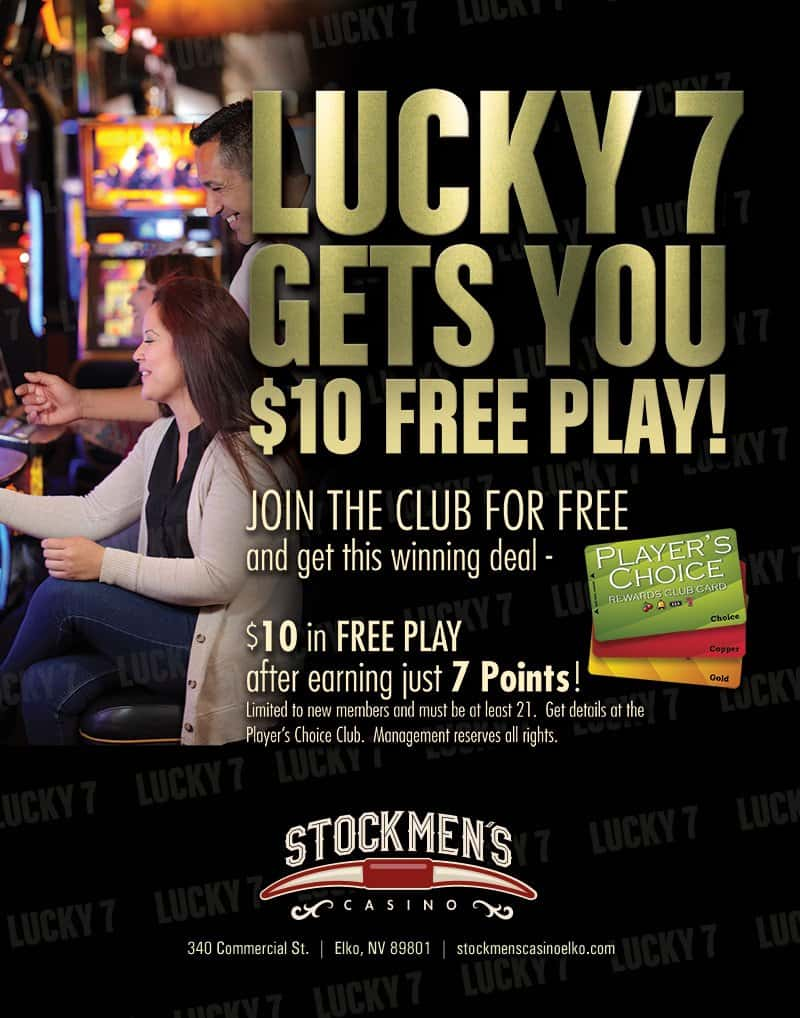 LUCKY 7
GETS YOU $10 FREE PLAY!
Join the club for FREE and get this winning deal – $10 in Free Play after earning just 7 Points!
Limited to new members and must be at least 21. Get details at the Player's Choice Club. Management reserves all rights.